Online learning
Learning anywhere you want
Selective mutism

Melissa Ortega, PsyD
Selective mutism (SM) is classified as an emotional disorder. In Taiwan, there are many counselors and campus counselors who are not familiar with it and are easily misjudged as autism. The easiest way to identify is that SM children in the psychological safety zone (usually family members) are not obviously abnormal. When they arrive in public places, such as after entering school, they may not be able to communicate and interact with people. They may stay at the scene and do not speak. No action, even unable to naturally express physiological needs.
Foreteller class(Chinese)

Mr. Lai / Ms. Huang
n a humorous and witty style, lead the students to learn the wisdom of Chinese numerology, and combine the use of chess cards to find the exit for the puzzles and problems in life.
Oriental psychology
Mr. Yo
Mr. Yo has long been committed to the discussion of personal psychology and social interaction between "emotion, relationship, family, career" and founded Oriental Psychology. His speeches are spread all over the world. Ec-learn sponsored the public lectures of the tour teachers, and the proceeds from the activities were given back to the public welfare agencies.
The Right Place for Your Title
Enter subtitle here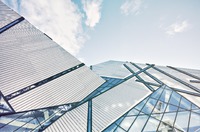 Click here and start typing. Ut perspiciatis unde omnis iste natus error sit voluptatem.
Click here and start typing. Vel eum iure reprehenderit qui in ea voluptate velit.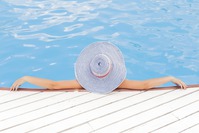 Click here and start typing. Ex ea commodi consequatur quis autem vel eum iure.